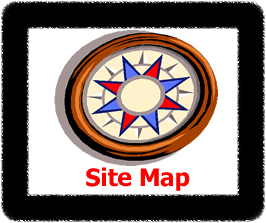 This site is best viewed using MicroSoft Internet Explorer Version 6.0 or higher.
Welcome to the Clark Strategies, Inc. site.

Clark Strategies, Inc.(CSI) was founded in 1996 by Paul Clark and his wife Lucia, who came up with the company name and logo. The purpose was to provide an organization to serve his customers with specific expertise on a consulting basis, and to also provide a very special environment for his staff members.

The company prides itself on its detailed business knowledge of domestic and international banking and payments, in addition to its broad technical expertise. The senior staff can evaluate feasibility including both business and technical issues, devise a solution, plan and manage the project from start to finish, and accomplish the technical implementation. The staff has worked with several central banks and many of the largest commercial financial institutions, both in North America and around the world.

Technical experience encompasses both web and backend technologies, including multi-homed database approaches and mission-critical operations considerations. The staff is familiar with a wide range of operating environments, and is accustomed to integrating packages and existing applications into cutting-edge systems for today's web-enabled solutions.

In most engagements, CSI staff work within the customer's team, right along side the customer's own staff and other consultants. CSI has the management skills to either take full responsibility for a program or project, or to work as team leaders and/or mentors with other staff. We are accustomed to adopting our management techniques to the tools and practices employed by our customers, including PROJECT and BUSINESS ENGINE, among others. We are always prepared to report to upper management on either a formal or informal basis.

Assignments vary in length from a few days to several years. We pride ourselves on the number of continuing and repeat assigments for which we have been engaged. CSI is very flexible in terms of business arrangements, and can work directly with a customer or through an agency or internal service organization, as required.

For further information about the company and its capabilities, please contact us at Info@ClarkStrategies.com.